Second-row seat cup holders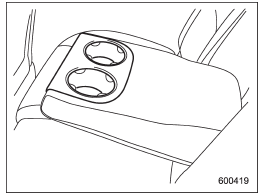 A dual cup holder is built into the armrest.
CAUTION
When a cup containing a beverage is in the cup holder, do not slide or recline any seat. Otherwise, the beverage could spill while driving and, if the beverage is hot, it could burn you and/or your passengers.