Replacing access key battery
Battery: Button battery CR1632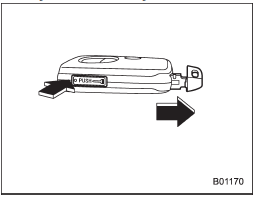 1. Pull out the mechanical key.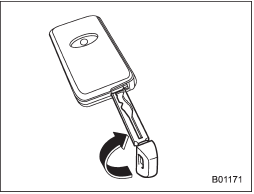 2. Insert the key into the gap and turn it clockwise to remove the cover.
3. Wrap a flat-head screwdriver with insulating tape, and insert it between the battery and the board. Then pry it out from the board.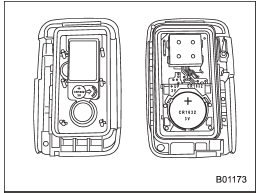 4. Insert a new battery with its positive (+) side facing upward as shown in the illustration. Attach the cover firmly.