Bluetooth® audio
NOTE
For models with the genuine SUBARU navigation system, refer to the Owner's Manual supplement for the navigation system.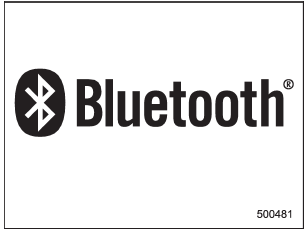 NOTE
The Bluetooth word mark and logo are registered trademarks of Bluetooth SIG, Inc.
This function enables you to play back audio sources from Bluetooth® audio devices. You need to register the Bluetooth ® audio device in the system before using it.
NOTE
● The Bluetooth® audio function may not operate properly under the following conditions.
– The device is turned off.
– The battery of the device has run down.
– The device is not connected to the system.
– The device is behind the seat or in the glove box.
– A metal material is covering or touching the device.
● Depending on the type of device that is used, operation and sound volume may be different from normal use of those devices.
● The sound quality may degrade due to the influence of the device that is connected to the system or the circumstances of the Bluetooth network.
● When another Bluetooth® device is simultaneously connected, noise may be heard.